Article by Joseph M. Palmar
Exploiting a Position of Trust
A trusted vendor, a long time business associate, or a close friend; we all have them and rely on them. When a close friend or business associate does the unexpected and violates a trust, the hurt cuts to the heart. Seemingly, there is no real way to stop the pain as it stays with you, at least in the back of your mind.
Article by Joseph M. Palmar
10 Ways to Avoid Fraud
Scam artists defraud millions of people each year. They use the phone, email, postal mail, and the Internet to trick you into sending money or giving out personal information.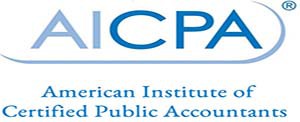 Press Release
July 17, 2014
Stealing in Plain Sight: Know Thy Vendors…
"I'm too busy."
"That will take too long."
"That's too much of a hassle."
Who hasn't heard these and similar comments when improvements are recommended or weaknesses in internal controls identified as a result of an audit? While our intentions are sound, putting these recommendations into action in our fast-paced world is another matter.
This attitude is especially critical in an area that for far too long has operated under the radar: the vetting of vendors. Within this often unattended area is great potential for identifying fraud. When I ask about vendor vetting or credentialing, I typically get the "deer in the headlights" stare or a response that suggests confidence in an organization's existing vetting process, typically a D&B report on a particular vendor and a credit application. We have learned that while these are important basic items, there is so much more that we can and should learn about prospective vendors before they are approved for new or recurring work.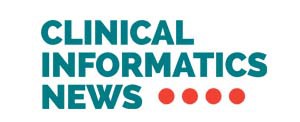 Article by Aaron Krol
November 14, 2013
Memorial Healthcare's Vendors Get VETTED
November 14, 2013 | When Memorial Healthcare System implemented VETTED in mid-2012, it was considered a mere cautionary measure. In 2009, Memorial, the country's second-largest public healthcare network administering six Florida hospitals, had uncovered a cozy relationship between a vendor and hospital employees that included kickbacks for awarding contracts. Memorial's CEO, Frank Sacco, and CFO, Matt Muhart, took decisive action to prosecute and convict those involved, but with 5,800 vendors providing supplies and services to Memorial's hospitals, they decided that preventive measures were needed to validate the entire vendor system.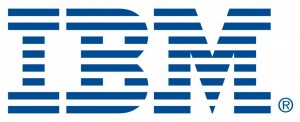 News Release by IBM, Inc.
November 4, 2013
Memorial Healthcare System Taps IBM to Prevent Vendor Fraud, Reduce Operating Costs
ARMONK, NY, - 04 Nov 2013: IBM (NYSE: IBM) today announced that Memorial Healthcare System is using IBM Big Data analytics and Smarter Content management capabilities to prevent fraud and reduce costs across its extensive third party vendor network.
With its new vendor vetting system, the second largest public healthcare network in the U.S. not only minimizes the potential for fraud, but also reduces vendor invoice cycles by better understanding its vendor community and identifying potential conflicts of interest.
Headquartered in Hollywood, Fla., Memorial Healthcare System provides more than 1,900 licensed beds in six hospitals at multiple locations throughout the south Broward county area.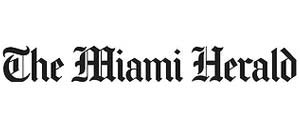 Article by Joseph M. Palmar
Special to The Miami Herald
Stealing in Plain Sight: Know Thy Vendors…
Miami is known for many things –natural beauty, beautiful people, great weather and South Beach. That aside, it is also the fraud capital, not only in terms of Medicare and Medicaid, but in mortgage fraud, identity theft, and potentially in the area of vendor fraud.
Often I have found that fraud discussions and seminars seem to relate to the aforementioned. I have attended many seminars and no one focuses on what I believe is the most crucial potential for fraud that exists –approved vendors sitting in vendor master files. These are vendors you use every day, many who are legitimate and provide excellent and timely services. However, when I ask financial or supply chain managers about the number of active vendors they have or what they know about their vendors' potential undisclosed relationships and related conflicts, I typically get the "deer in the headlights" stare or an off the cuff response.