About Palmar Consulting Group
The professionals at Palmar Consulting Group, Inc. have extensive and diverse professional backgrounds. From Big 4 experience, to certified fraud examiners and certified financial forensics, to in-depth industry specializations in: hospitality, construction accounting, financial reporting, system integration, cutting-edge automated vendor credentialing, and fraud detection and prevention.
Is your organization seeking a more straightforward approach to accounting and financial reporting, facing fraud-related issues, or simply is in a growth stage and is in need of CFO-type services? Let the professionals at Palmar Consulting Group, Inc. assist you in achieving your goals and objectives.
Contact us for more information.
---
Leadership
Joseph M. Palmar
President & CEO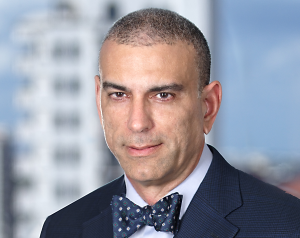 Palmar Consulting Group, Inc. is led by Joseph M. Palmar, C.P.A., C.F.E., and C.F.F. With more than 20 years of accounting, finance, audit, and forensic experience. Joe began his career in public accounting with Ernst & Young (EY) where, as an audit and assurance manager, he focused on manufacturing, real estate, and retail operations. After leaving EY, Joe joined Fisher Island/Island Developers Ltd. (IDL) as Chief Financial Officer. During his tenure at IDL, Joe was instrumental in the development and execution of a complex, $300 million workout strategy and returned over $100 million in capital to its parent company, while concurrently raising over $20 million in equity membership sales.
Subsequent to IDL, Joe was hired as the CFO of Diplomat Properties L.P., the developer of the $800 million Diplomat Hotel project in Hollywood. While there, he managed all aspects of financing, construction funding and budgeting, I.T., H.R., and corporate finance.
In 2001, Joe formed Palmar Consulting Group, Inc., specializing in construction accounting and budgeting, forensic accounting, and outsource CFO services. His clients include The Diplomat Hotel & Spa, Emerald Bay, Memorial Healthcare System, Jackson Health System, and Miami Children's Hospital (now known as Nicklaus Children's Hospital), St Joseph Healthcare System, Premier, Sandals, University of Miami, and Banyan. At Memorial, Joe and his team manage over 100 construction projects and capital assets with a value in excess of $1 billion, in addition to providing cutting edge automated vendor credentialing and forensic accounting services.
Joe is a Certified Public Accountant, Certified Fraud Examiner, and Certified in Financial Forensics. He graduated with honors, and holds a Master's Degree in Accounting from F.I.U., and a Bachelor's Degree in Business Administration, with a major in Accounting, from F.A.U. He is also a graduate of the F.B.I's citizen's academy. Joe was recently awarded a special commendation by the F.B.I for his contribution to a large forensic investigation.
Joe is on the board of His House Children's Home, where he serves as the chair of the finance committee. He has also served on numerous other boards in both Miami-Dade and Broward counties.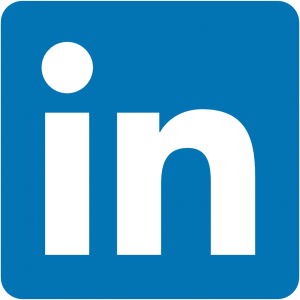 Read more »
Leslie Palmar
Director of Internal Audit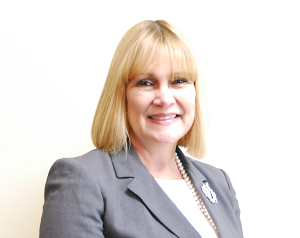 With many years of experience and a keen eye for details most miss, Leslie leads the audit and fraud detection department of Palmar Consulting. With a back ground in banking and financial institutions, in addition to a veteran of many fraud and operational audits, Leslie guides the team in audits of facilities management, environmental services, construction disbursements, in addition to various one off assignments.  She was instrumental in identifying a fraud at a large healthcare system that resulted in successful prosecution and arrest of fraudsters brought by a well know governmental agency.
Ashley Pribisco
Director of Vendor Credentialing & Social Responsibility
Ashley Pribisco is the Director of Vendor Credentialing serving Memorial Healthcare System, as well as, the Director of Social Responsibility. Ashley began working with Palmar Consulting Group in August 2011 and has been the team lead in assisting with the development of the VETTED software program used for vendor credentialing. She also volunteers in the community through various philanthropic events and projects.
Ashley Pribisco graduated Cum Laude from Florida State University with an Accounting degree and is currently working on her Master's Degree in Forensic Accounting at Florida Atlantic University.
Nilsa Marin
Team Lead - Vendor Support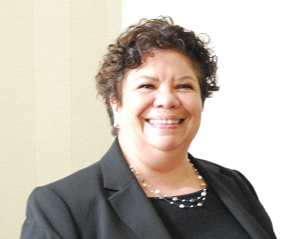 Nilsa brings over 35 years of fraud analysis and risk management experience beginning with pioneer collaboration with the U.S. Treasury Department in detecting credit fraud, identity theft and document reproduction cells in Washington, DC. In 1996, she co-founded National Background Investigations, Inc., the first women-owned and operated employment-screening firm of its kind in the U.S. Some of her clients have included The World Bank, Credit Suisse, Pinkerton, Securitas, The Annenberg Foundation, The Salvation Army, The Red Cross and YMCA of the U.S.A.
Nilsa Marin joined Palmar Consulting Group as a Vendor Credentialing Analyst in April 2015 and is currently the Vendor Support Team Lead. She serves as a liaison between our clients and their diverse vendor community, ensuring accuracy in abstract records review and information retrieval, and prepares vendor profiles for comprehensive vetting through keen investigative methodology.
G. Denise Senatus
Team Lead - Vendor Credentialing
With a 28 year professional career in various management positions, Denise brings expertise in Internal Audit and Quality Control functions. As a Senior Auditor she was a key component of the team that developed the Enterprise Risk Management policies for Bayview Financial, L.P. a $10 billion real estate and financial investment firm. She also represented the firm during audit proceedings with prominent companies such as Citigroup, and Bank of America, N.A. and government agencies namely the Securities and Exchange Commission, the Consumer Protection Bureau, and the Federal Home Loan Mortgage Corporation. Due to her comprehensive knowledge of government compliance regulations she worked with the accounting firm of Grant Thornton on a regular basis to ensure each year that the company achieved a successful SAS70 (Statement on Auditing Standards No. 70) report.
Here at Palmar Consulting she brings the same standards of integrity and quality work to assure that vendors our clients work with have been property vetted so that operational, financial, and reputational risks are mitigated.
Michael Schneider
Chief Technology Officer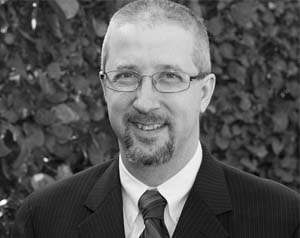 Michael is a hands-on technologist with decades of experience in information technology successfully filling roles in development, cybersecurity, risk management, compliance, business intelligence, data analysis, systems architecture, and IT project management.
He expertly applies technologies and processes to architect solutions for any size project. His background and skill set have been instrumental in the success of various IT and forensic projects at Palmar Consulting.
Michael enjoys collaborating with the talented teams at the Palmar Consulting Group. Together we provide our clients with efficient, secure, compliant, responsive, durable, and reusable systems capable of withstanding rigorous use and able to solve complex business cases. Many of his systems are still in continuous use a decade or more after initial deployment.
Orietta Dopazo
Credentialing Team Supervisor & Talent Management Coordinator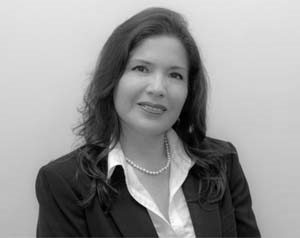 Orietta Dopazo started with Palmar Consulting in October 2012 as a Vendor Credentialing Analyst and has worked her way to a position as Supervisor of the Vendor Credentialing Team. She also serves in various Talent Management roles as well as human resources liaison for the Company.
Prior to working at Palmar Consulting, Orietta worked at an audiovisual company as a Director of Labor and Events Support for over 15 years where she assumed multiple roles including billing, invoice auditing, scheduling, and payroll.